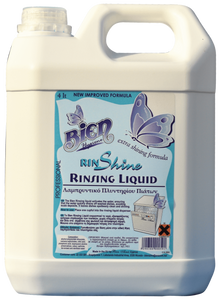 Bien's dishwasher brighter is a product specially formulated for a dazzling washing of your dishes in the washing machine.
It has the capacity to activate the water, ensuring fast drainage of the dishes, without stains of stone and gives your dinner sets a bright and sparkling glow.
It also has the excellent ability to minimise creation stone in the washing machine.