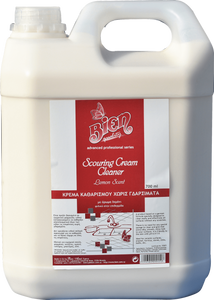 Bien's cleansing cream is a German-based product formula, specially formulated to efficiently clean all of the non-abrasive surfaces, particularly kitchen utensils.
You do not need a special hard sponge to clean and shine at all the surfaces.
It is ideal for ceramic utensils, forma-mics, enamel, kitchens, wash basins, bathtubs and where else it is needed.