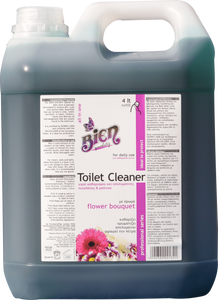 Stone removal and detoxing toilet and bath liquid is an acid product that dissolves salts, stones and pollutants generated during of the day, in the toilet bowls, in the wash basins and in the bathrooms.
It cleans, fragrances and destroys the microorganisms that are usually created. Its daily use does not allow the creation of stone in the toilet, it saves you money and trouble.
Mixing with alkaline products such as, for example, bleach.